"Marriage is indeed a union most sacred and serious. It is a wonderful gift to the Church and to society. Like all precious gifts it must be cared for, supported, and sustained."
– Archbishop Timothy Broglio, "Married Couples and the Challenge of Military Service", 2010
AMS Catholic Marriage Enrichment Retreat
Bon Secours Retreat House, Marriottsville, Maryland
February 16-18, 2018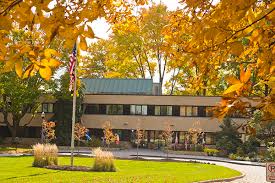 For active duty couples in the military married at least two years. This weekend is designed for Catholic couples to spend time together praying, reflecting, and sharing about topics related to compatibility, intimacy, communication, and commitment. Rather than keynote speakers brief introductions set the stage for reviewing each area allowing time for couples to share with one another.
Take a weekend to enrich your marriage, meet other couples navigating the gifts and challenges of marriage in military settings. Pray together to discern how God is inviting you both to reflect the gift of Christ.
Cost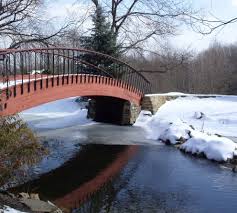 $50 per couple (the full cost of the retreat is supported by donors)
The retreat, accommodation (private room with full-sized bed, full private bathroom, wifi access) and meals (Friday dinner through Sunday lunch) are included.
Couples are responsible for transportation to and from the retreat center. Consider car pools with other Catholic couples from your installation.
The Bon Secours Retreat Center is located on 300 acres with many peaceful features both indoors and outdoors.
Space is limited – register soon to secure a space for you and your spouse.
Arrival and departure
Friday, 16 February 2018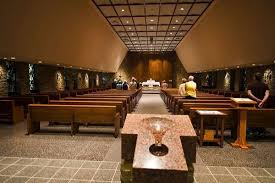 1700 – Check-in with dinner to follow at 1800
Sunday, 18 February 2018
1000 – Mass with Archbishop Broglio
Conduct and Regulations for the Retreat Center
In consideration of guests who come to the Center for reflection, quiet and a time away from their hectic daily lives, children under age 18 are not permitted and pets are prohibited, except for service animals for the handicapped. Retreat participants agree to maintain a quiet atmosphere in the Center, refrain from using additional sound systems or loud AV equipment, keep the noise level low in the meeting rooms, lodging rooms and hallways. Smoking is permitted in designated areas outside the building.
Dietary Restrictions
Restrictions based on diet will be met, based on the ability of the retreat center. Some severe restrictions cannot be met, since the retreat center does not have an allergen free (gluten, sugar, nuts, etc) kitchen. A "dietary restriction" form that must be filled out by any guests needing any food accommodations. At times if the restriction is severe the retreat center will recommend participants supplement with their own food. There is a refrigerator and microwave for guest use. Those registering may indicate the need to complete a dietary restriction form.
Questions
Inquiries regarding the AMS Marriage Enrichment Retreat may be directed to Mark Moitoza, Vice-Chancellor for Evangelization, evangelization@milarch.org, 202-719-3648.